Company Profile
Everfit Technology Co.,Ltd. - Professional Stainless Steel Pipe Fittings Manufacturer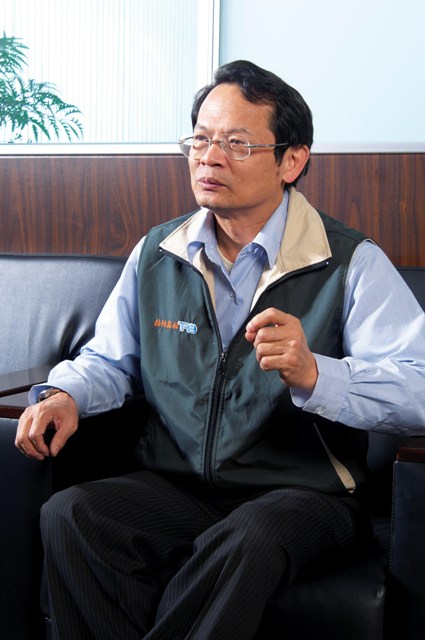 Everfit Technology Co.,Ltd., formerly known as Ming Yang industry co., ltd., established in 1976, mainly engaged in professional manufacturer of stainless steel pipe fittings.

Product range include : Sanitary fittings,Clamps, Valves ,Vacuum Flange, BPE ferrules,etc. And we also contract to produce a variety of stainless steel products, forging and processing of customer service.

We form the forging factory in Chang hua in 2005, covers an area of 1,500 square meters. In addition, we set up two production lines in various parts of the hot forging, develop mold marking. Because of that, we can save a lot of time and cost of the manufacture side and enhance the competitiveness of products.

In 2009, we combine with Shiung Jiun enterprise for business combination. In order to improve the integrity and expansion of products to meet customer's demand. To enhance the development of various types of valves and fabricating business, and extend to building hardware components of stainless steel production.

We expect to complete the new factory buildings in Hemei in the end of 2010 and the total area is around 4,000 square meters. Hope we can use more spacious environment and smooth flow planning to provide more competitive and better services to our customers, at the same time, we will reach the company's quality policy: Quality and service is our priority mission.

Everfit Technology Co., Ltd is an ISO 9001 quality certified company by DNV (Bet Norske Veritas). By achieving ISO 9001:2008, Everfit Technology has demonstrated its commitment to a highly effectively quality system, continual quality improvement, and to focusing on providing extra value to its customers. Everfit Technology has alwasys believe that quality comes first, adn the addition of ISO 9001:2008 signifies a further commitment to continual improvement throughout the entire organization.
In 2011, We has expanded our current plant to broaden services in OEM, ODM stainless steel components for various industries including semi-conductor, pharmaceutical, bio-technology, food processing and structural engineering.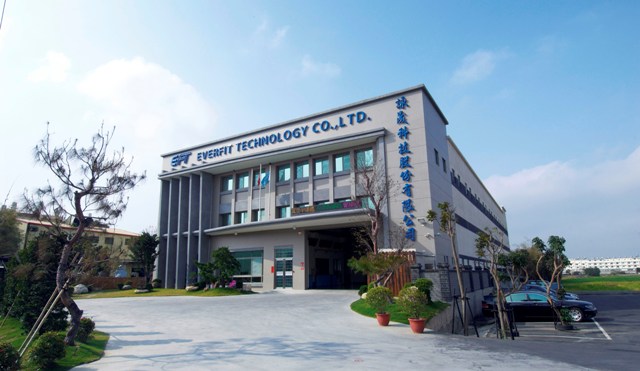 It is a 5,500 square meters plant that is capable of performing mold design and manufacturing, heat treatment, casting, forging, plating, drilling, milling, CNC machining, cleaning, welding, assembling, and packing. The enlarged plant with two production lines not only shorten the lead-time, the additional equipment, welding machine and cleanroom, also allowed EFT to deliver quality stainless steel component with high-end technologies. Overall, all of the jobs are done based on a functional system and a team of elites with 36 years of seasonal experiences.
Why Choose Us

We have a vast selection of stainless steel vacuum components for your control systems including:

Test Equipment:

Innov-X Stsyem Handheld EDXRF Analyzer
Mitutoyo Contracer Contour Measuring Instrument
Optical Comparator

More detail of EFT Production and Services.

Movies




Best Sale
39 Years Vacuum Component , Vacuum Fitting, Processing Equipment & System Manufacturer - EFT
Based in Taiwan, EVERFIT TECHNOLOGY CO., LTD. is a stainless steel vacuum component supplier for various industries, including semi-conductor, pharmaceutical, bio-technology, cosmetics, food processing and structural engineering. Main product: 316Ti Stainless steel pipe, fitting clamp, progressing cavity pump part, pipe tee fitting, valve actuator component, diaphragm valve, ferrule, KF flange, etc.
5,500 square meter plant, cleanroom (class 10,000) and ultra-pure water system to deliver the cleanest pipe fittings. Between the robot arm and adjustment of fixture and jig, EFT is moving toward to becoming a manufacturer of pipe fittings with high technology.
EFT has been offering customers high-quality stainless steel vacuum components since 1976, both with advanced technology and 39 years of experience, EFT ensures each customer's demands are met.